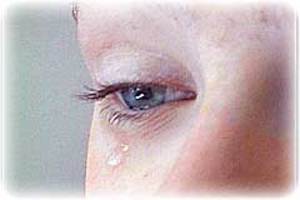 In my post, "Is it Emotional Abuse", I had the opportunity to share some alarming statistics about how rampant abuse is in youth sports.  But just knowing the stats is not enough.  This is where you need to be an "active participant" for your kid and be their advocate with abusive coaches.  But first, there are some guidelines out there to help you determine if your kid is being abused?
We have put together some "Black and White" areas that if you ever see happening to your kid you should take corrective action immediately and get it stopped.  But first, you have to recognize what these forms of abuse are so you can engage.  The following are some common forms of emotionally abusive coach behaviour that has been proven to have a negative impact on youth athletes' levels of confidence, fear, self-worth, mood states, and levels of depression.
THESE ARE BLACK AND WHITE AREAS WHERE THERE IS NO ROOM FOR COMPROMISE
Public Humiliation and embarrassment in front of others
Belittling, putting down, making fun of, or when your kid is the brunt of a joke
Critical sarcasm that is uncalled for and not funny to your kid
Shouting and or yelling at your kid
Scapegoating, blaming or constant excuse making
Making your kid feel less worthy than his/her team mates
Rejecting your kid in any realm of the sport in any way
Telling your kid he/she is fat or overweight or has an undesirable body image
Isolating you kid away from other team mates
Threatening your kid about anything
THESE ARE SOME OF THE GRAY AREAS WHEN IT COMES TO EMOTIONAL ABUSE
Ignoring as if they didn't exist, not listening to them The coach only stresses the importance of performing better than your opponent – This sounds counter intuitive, but an excessive emphasis on normative performance (winning) against others has been shown to correlate with increased worry, anxiety in competitive situations, and ultimate withdrawal from the activity
The coach pits his/her own players against each other during practices.
The coach spends more time in training phases than skill development phases.
The coach only values the best competitive performers.
Only the best performers are given recognition.
Recognition is given only for winning rather than effort and personal improvement.
Coaches make frequent comparisons of their players to other players, motivating them through guilt
The coach makes sexually inappropriate comments about gender, sexual preference, body attributes, or rival competitors.
The coach only works with one gender while neglecting the others in a co-ed sport
Remember parents, it is your job to stop abusive behavior.  In another post, I will talk about how to stop these coaches from abusing your kid!  In the meantime, there is a great story and resource that talks about the abuse in the sport of Judo that you might find interesting.
A very helpful resource, Focus Adolescent Resources, gives a number of examples of emotional abuse, including such topics as Belittling, Put-Downs, Teasing, Fault-finding, Intimidation, and others.  It's worth the read and checking it out for more information on emotional abuse.
There are some great resources on the official Little League site under the Child Protection Program, which talks about both the need for background checks and training on Child Abuse Prevention. There is also a nice article on different types of abuse in sports, focused on soccer, and some signs you should be aware of when it comes to abuse.